Domestic & Commercial Electrical Engineers
AHS Electrical offer the full range of electrical services for both domestic and commercial customers.
Our team of electricians in Winchester, Salisbury and surrounding areas can carry out a range of services. Our Electrical Division has established itself as a problem solving and progressive part of our business with the proven ability to deliver projects on time and to budget. Our Electrical engineers can design, install, fault find and test with the goal of exceeding our client's expectations.
Our engineers are natural problem solvers and enjoy working with our clients to understand their needs and so accurately advise, guide and develop solutions to match or exceed our clients plans. Our teams are commercially aware and can advise on potential cost saving approaches and alternative solutions. We are NICEIC accredited so our customers can be sure that all electrical work is completed professionally and to the highest standards of quality and safety. Our Electrical engineers adhere to the British standard 7671 and are diligent, professional and polite.
Electrical Fault finding and maintenance:
Electrical faults can be a potential hazard which could result in electric shock or even an electrical fire. AHS electrical engineers are very experienced in fault diagnosis and we aim to locate and rectify the problem with minimal disruption. AHS can provide written reports with our findings and recommended rectification should the fault not pose an immediate threat to life or property.
LED lighting Installation:
LED lighting can provide more light and provide a longer lasting fitting at a much lower power output which will save on energy and therefore money. Many LED fittings also provide a range of light options, not just in terms of brightness (lumens) but also colour (from cool white to warm white). They can be retrofitted into certain existing light fittings to reduce the cost of the installation, subject to survey.
Installation of renewable energy:
AHS Electrical are able to offer a complete range of renewable energy solutions, from Solar PV to Air Source Heat Pump (ASHP) and Ground Source Heat Pump (GSHP) through to Hydrogen Fuel Cells (AHS can install the only available domestic fuel cell on the market in the UK). We believe in providing honest, straight-forward advice and can also provide an assessment of the likely savings.
Installation of vehicle charging points:
There are many types of EV (electric vehicle) points available on the market and so it is important to ensure you get the appropriate EV point for your needs. AHS can advise, guide and install both domestic and commercial EV points across the south the England.
Updating consumer units:
All your household or business power flows through your consumer unit (or fuse board depending upon its age) and so it is important that the board is safe and provides protection for your home and family, or business. This is particularly true for landlords as legislation in 2016 stated consumer units and similar switchgear assembles in domestic properties need to have a non combustible enclosure (eg steel).
Installation of smoke detectors:
The main Detection alarms within homes are Smoke, Heat and CO2. At AHS we can help with the design and installation whether the detectors be radio base or Hard wired. All detectors are there to safeguard your family, home or business but they are a legal requirement in tenanted properties and in all cases should reduce your property insurance premiums.
Installation of smart automation:
Whether you want lighting to be remotely switched or come on automatically at set times,  or have your heating controls available on your mobile device, or have multiple energy sources (such as your heating boiler, air source pump and solar panels) controlled automatically so that each supply is used to its maximum efficiency, AHS can provide a solution with the smart home design. We aim to provide a bespoke control system that is individually designed to your specification and needs giving you a true smart home rather than an off the shelf product (which will have a very limited set of options). Email us at ask@ahs-electricalservices.co.uk about our reference case.
External power and lighting supplies:
With a myriad of external choices ranging from security lighting, walkway lighting, out building supplies, tree and planter lighting to external sockets, pond supplies and EV points creating an external design makes more sense than ever. Our experienced electrical division can help you wade through the options, and if required, can design a solution around your individual requirements.
Refurbishments and rewiring:
AHS are able to complete partial or complete rewires as well as complete new build wiring. Our engineers work to a very high standard and we would be delighted to showcase some of our work prior to submitting any quotation.
Testing, certification:
We can provide EICR's (electrical installation condition report) this will give you a very good indication of the state of your electrical system and can correctly identify potential future faults. We are also accredited members of the NICEIC and will provide certified certification on all our jobs.
Emergency call out:
Electrical issues can happen at any time, any day. They can cause you serious, costly problems, as well as safety concerns. We offer a fast response, same day emergency electrician at your door, ready to remedy all your electrical issues and problems.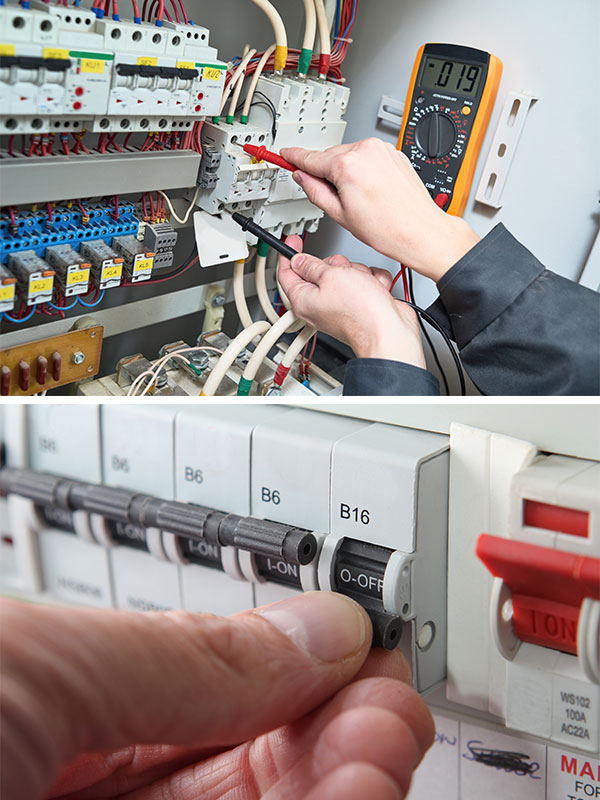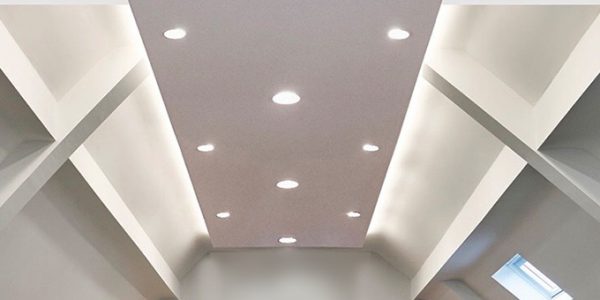 Residential LED Lighting
Commercial Trunking
Atmospheric Garden Lighting